Project Management
At Potteries Heavy Haulage, we want to make movement of your cargo as simple and straight forward as possible. We therefore offer a full bespoke project management service to all our clients.
Loading / Offloading of Cargo
Bespoke CAD drawings with swept path analysis data
Route and feasibility desktop studies
Site surveys
Full method statements and risk assessment documents
Every load – no matter how big or small requires a different approach, so at Potteries Heavy Haulage we assess each load / journey on an individual basis. Our Project Management service allows us to draw on our industry expertise to ensure that the safest and most effective method of transportation is undertaken from vendor to consignee.
In order to fully plan out the movement of your cargo, Potteries Heavy Haulage work in partnership with a network of industry specialists to deliver strategic turnkey solutions, taking into account alternative transportation methods such as water, rail and air where road transportation is not feasible.
Follow us on LinkedIn for our latest projects.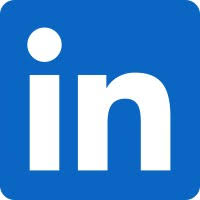 Benefits of a Project Management service:
Cost effective pre-planning
Full analysis of the chosen route, taking into consideration alternative contingency plans if necessary
Full vehicular analysis to find the best option to suit the specific load
Detailed analysis of potential risks and how to mitigate them
Site surveys (where applicable)
Thorough contingency plans if road travel is compromised
AutoCad drawings and calculations demonstrating how the cargo will be loaded, lashed and secured
Liaising with the police and other transportation authorities on the clients' behalf
Test runs to verify and demonstrate to the client and authorities the feasibility of the proposed route
We can also undertake site visits and advise on any alterations to access roads that may be required, which would be supported with desk top studies and swept path analysis drawings showing our findings and recommendations.